Helix Jump review
This is a simple casual game from the VooDoo developers from the series: "bring the ball from the beginning of the level to its end." This is an unexpected mix of puzzle and runner.
Gameplay 5/5
You have a ball that jumps down the pads. When you jump onto the platform, a yellow trace remains from the ball, but don't be afraid - you can jump on your own paint as much as you like, just the developer decided to slightly diversify the gameplay with such detail. Next, the ball must jump into space between the platforms, for this, you scroll with your finger around or against your axis so that the ball slips between the platforms. It will not break, even if you fly about a dozen platforms at once, you will get bonuses for such a journey, so try to fly through several holes at once. This is the whole essence of the game - you need to twist the platform, helping the balls slip inside.
Controls 4/5
The ball is controlled using gestures on the touch screen. Rotation of the platform occurs with the help of gestures to the right and left. At the bottom of the screen are the settings buttons, buy a paid version and also open the menu for changing the shape of the ball and the type of spray.
Replay value 5/5
The game keeps you busy immediately. Levels are not passed immediately. Therefore, you need to replay them several times. At first, the game may seem difficult enough, but with each level, the player reacts better and better to changes in the difficulty levels. Another passage constantly pop-up ads. It appears every 2-3 losses. Advertising can be turned off, but this requires the purchase of a paid version of the application.
Graphics 4/5
I can't say that the graphics of this game product directly struck me, but now I play it everything looks quite charming. Garik leaves splashes on the platforms, the platforms themselves fall apart when you fly between them, sometimes there is the effect of a sharp fall if you fly between several holes at once. The developers have tried to make their game as attractive as possible, and in some places, they even succeeded, although there is nothing ultra-cool here, naturally. I think if you play games for fun, not for graphics, then there is something to do.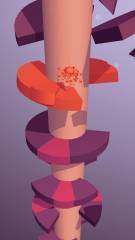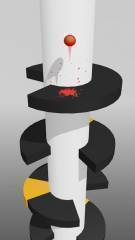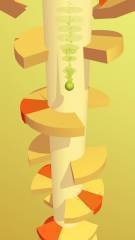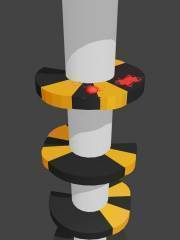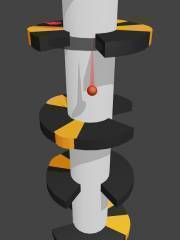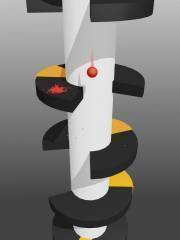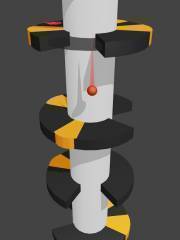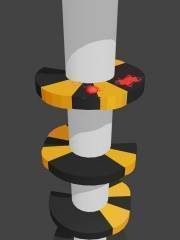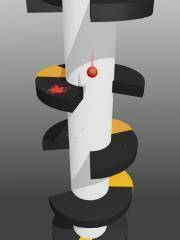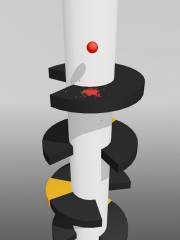 Related games