Darksiders Genesis is Coming: Details We Know Now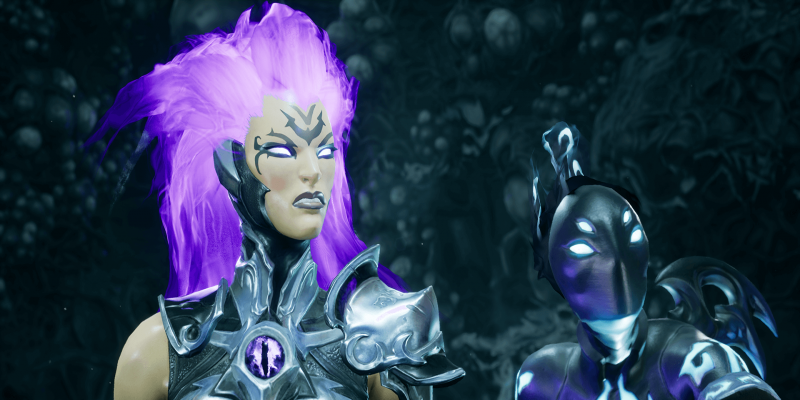 The third-person action-adventure video game Darksiders with elements of a chiller has been gaining recognition since 2010. All its series look sharp and play great. Now we are suggested to try the next release, Genesis, which is made in a new genre and format.
This is an action role-playing game with a top-down perspective designed in Diablo-style. Sounds promising, doesn't it? We'll estimate the title later this year, but now we are ready to discuss the information available at the current moment. We'll be able to play it on PlayStation 4, Nintendo Switch, Xbox One, PC, and Google Stadia.
Let the story tell itself
If you play the previous parts, you shouldn't wait for the continuance because the story starts even before the events of Darksiders 1. Lucifer and his demons try to break the Balance, that is why you will perform an important mission of hunting those demons and finding out the information you need.
There are two key characters here - a horseman of the Apocalypse, War and Strife. They are performing particular functions. War was already used in the first Darksiders while the Strife is a new character who's decisive, selfish, provocative, and explosive. They complement each other properly, fighting to prevent the eternal upset of the Balance. Darksiders Genesis can be played solo and in two-player co-op mode.
This brief information about the title was offered by the CEO of the developer company Airship Syndicate. He said that the game would be pure fun that lasts for about 15 hours.
What will you be able to do?
Both characters build up a unique attack meter which can be activated at the moment when there is a need in them and transforms them into the fire monsters. If you compare this release with other series, you will notice that the gameplay is mostly the same. Navigating a Horseman, you will combat, explore the environment, solve puzzles, escape severe bosses, and so on.
When playing solo, you are allowed to change the heroes choosing War applying pistols or Strife with his set of sharp swords. In such a way, you will navigate the most appropriate character under particular conditions using a more efficient way to attack and succeed in battling.
As it was mentioned before, this title is developed in a different genre compared to the previous ones. And it is not the only one to make such a leap from one genre to another, but we believe that this case is in point.
Does it look well?
The game is well-done indeed. You will find the familiar design of surroundings and bosses just like in earlier releases. The developers use the concept of a top-down perspective, suggesting an elevated viewpoint. You will look at the actions from above. It is comparable to a third-person perspective, but there is a difference. The matter is that here you have no ways to view the game at any other angle and position. It is always from above. You can rotate or fix a position.
While the third-person allows seeing a navigated character in any way, usually from behind, but without restrictions. And that gives you an idea of control, meaning that you are not a character but a player who keeps him under control. You can change camera angle fixing or even pan it around the character.
The result of hard work
You know, the game is not an easy thing to create. The company Airship Syndicate with 40 specialists has developed Darksiders Genesis delivering a stunning product at long last. This studio is reputable and celebrated for its serious and responsible approach to a game development process. That is why its products usually get enthusiastic reviews.
You will be able to find this very game on Amazon. The release of Darksiders Genesis Nephilim Edition is restricted to only 5 000 copies offered at the market. Its price is expected at a level of $380. Here you will find several items, including the Forbidden Land Board Game of Darksiders, art book, a figurine of Strife, stickers, official soundtrack, and a steelbook.
If the cost is too high for you, you should pay your attention to a more affordable version of Darksiders Genesis, the so-called collector's edition. It will cost you no more than $120 with almost the same set of components except for the board game. Hurry up! It is already on sale. And do not forget to leave your comments if you have something interesting to share.