Shoppeers review
Shoppeers is a free business app, developed by Adworld Media. You can download Shoppeers for free to your Android device.
Functionality 4/5
The functionality of the app is an important criterion when deciding whether to download the app or not. The main reason people download Shoppeers is that it enables local businesses to connect with local customers in different ways. They can give them updates on everything happening inside the store by connecting to that specific store and its staff.
Design 5/5
I would say that the design of Shoppeers is quite concise. The main color used in the app is white with a thin little green top bar. As a result, the app looks very minimalistic. The interface contains only the information you need and is not overloaded with redundant options and buttons. Because of that, it is pretty easy to use, and everything is rather intuitive, so you won't have any problems using the app.
Usability 5/5
Shoppeers is a business app for busy people, so the high level of usability is essential for this app. Shoppeers offers a variety of features that may be interesting for the owners of local businesses. For example, you can create a group chat with all employees at your store to discuss different working issues. You can message multiple storefront businesses with the same question without any problems. In messenger, it is possible to send pictures and videos. There is also an option to follow a location and add what you want to be notified about. Other than these serious functions, you can add local businesses to your feed and see their posts and blogs of different topics. It's possible to look for posts by location and get notifications when something new is posted. All in all, the usability of Shoppeers is satisfying.
Cross-platform use 3/5
Currently, Shoppeers is available only for Android devices. It is a very lightweight app that is only 3 MB, so it won't take up much storage space on your phone. However, people who have smartphones on iOS cannot download Shoppeers, which is a downside. There are also no options to get it for other popular platforms on PC like Windows or macOS because there is no desktop version of Shoppeers.
In-app purchases 4/5
It was previously stated in this Shoppeers review that this app is completely free. But like many other apps, Shoppeers contains ads. As for now, the developers do not offer users any options of paid subscription or possibilities to get rid of the ads. Of course, it is not very good, but the ads are not too intrusive, so it can be put up with.
The Bottom Line
Shoppeers is a great tool that will help you as a local business owner to manage your employees and establish your connections with other businesses and clients.
Pros
Nice and minimalistic design;
User-friendly interface;
Simple and convenient app.
Cons
Contains ads;
No in-app purchases;
Occasional bugs.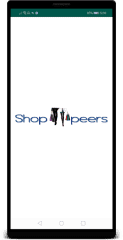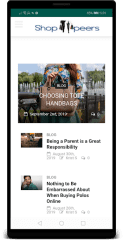 Related games